Adidas Golf's new apparel range – COLD.RDY – which has been engineered with the latest material innovations to provide that warmth to stay loose no matter the weather.
At its core, this new outerwear line focuses on giving golfers highly technical layering pieces that offer lightweight warmth, but even more importantly, freedom from the cold. As golfers brace for those chilly days on the course, the COLD.RDY fabrics will be working harder than golfers might have to when facing a fried egg lie in the bunker. The materials are deliberately designed to retain warmth, but keep air moving throughout the body. They also provide a protective layer to help players stay warm in the wind and a water-repellent finish to help keep players dry should it start to drizzle. All pieces also have an ultra-comfortable feel, giving golfers an excuse to wear them even after that last put drops.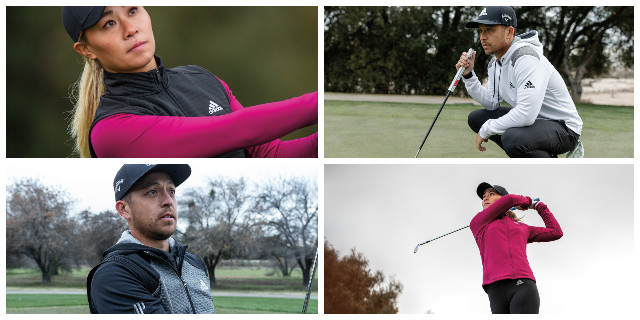 Key features of COLD.RDY include:
Smart layering system:
Targeted insulation locks in heat in cold conditions
Innovative yarns:
Absorb and evaporate sweat in an instant while also being water-repellent
Breathable fabric:
Traps air between layers while allowing sweat to pass through to minimize heat during intense activity
"How a player feels over a shot – that confidence and focus – shouldn't change if it's a hot summer day or there's a sudden wind chill," said Shaun Madigan, global director of apparel, adidas Golf. "Knowing golfers rely on layers this time of year to keep their seasons going, we wanted to give them the maximum amount of warmth possible without adding weight so that they could get the most out of every swing. COLD.RDY is our best technology and material innovation that accomplishes this to date."
While the collection is anchored by jackets and vests for both men and women, the COLD.RDY line also provides players with some versatility through unique styles. For men, this includes a COLD.RDY Hoodie that features a jersey-lined hood with a drawcord along with a slight droptail hem for a modern finish. For women, this includes a COLD.RDY long-sleeve crewneck that offers her a sleek and athletic silhouette, along with a COLD.RDY legging made with body- contoured seams, a stay-put bonded waist and will give her an individualized fit to feel confident and warm on the course. All COLD.RDY products come with UV 50+ sun protection for those fall and winter days when the sun is out, but the warmth didn't come with it.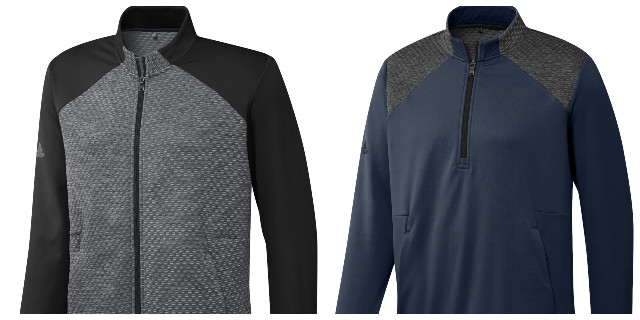 Learn more about COLD.RDY golf products from around the world by visiting https://www.adidas.co.uk/golf-clothing.